Flesh~ Ali has been hiding in an attic since civilisation collapsed eight weeks ago.
When the plague hit, her neighbours turned into mindless, hungry, homicidal maniacs.
Daniel has been a loner his entire life. Then the world empties and he realises that being alone isn't all it's cracked up to be.
Finn is a former cop who is desperate for companionship, and willing to do anything it takes to protect the survivors around him.
When the three cross paths they band together; sparks fly, romance blooms in the wasteland and Ali, Daniel and Finn bend to their very human needs in the ruins of civilisation.
Lust, love and trust all come under fire in
Flesh
as the three band together to survive, hunted through the suburban wastelands.
NOTE: This story is rated "Hot" (4 out of 5 flames) and contains M/F/M and F/M pairings.
Skin~
Six months since the zombie plague struck, former librarian Roslyn Stewart has been holed up in a school with eight other survivors. But now the shelves in the school canteen are bare. The stranger at the gate has supplies that will ensure the group's ongoing survival, but at a cost. He wants a woman.
Nick is a man with a plan. He'll treat Roslyn like a Queen, devoting the rest of his life to protecting and providing for her. In exchange, of course, for sexual favours. It's the deal of the century given the state of the world. But Roslyn doesn't see it that way. The first chance she gets she attacks the ex-army man and attempts to escape, forcing Nick to contain her. And so begins his awkward courtship of the woman, with her chained to the bed for security reasons.
Chained like a dog and forced to spend her every waking moment with a creep, albeit a good looking one, Ros is determined to escape. When circumstances force them to band together against a common enemy their very survival depends on their ability to learn to trust each other. An uneasy partnership develops, but can a relationship with such a difficult beginning ever have a future?
Room with a View~ Natalie has watched as the zombie plague devastated civilisation.
Angus had been a miracle. Twenty-three years old and gorgeous he had appeared like Romeo from the pool area and thrown supplies up to her balcony. But now Angus is gone – abandoned her, which is probably for the best. She couldn't stand to watch him die too.
Stranded four floors up and fenced in on all sides by the infected, food and water supplies are running as low as Natalie's spirits. A lingering death from starvation seems inevitable.
But then she sees Angus striding for the pool gate with a sawn-off shotgun in his hands. Can he make it past the infected to reach her? And what will it mean if he does?
So I was perusing Amazon (for a while)and wanted something different, engaging and Hot.. And I really hit the jackpot with this one.. Kylie Scott was a new to me author but the cover drew me in along with the blurb and I think I'd watched "I am Legend" w/ Will Smith recently and fell in Love with that move also was reading Joss Ware's Envy Chronicles series.. (which this sort of reminded me of but on a much more STEAMIER level).. I was sold!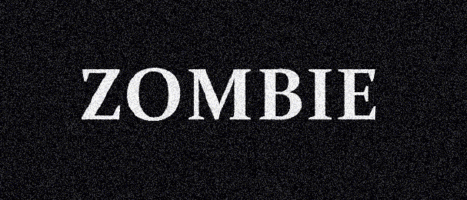 SOOO the steam factor, mystery aspect , with tons of suspense and that nagging unknown vibe while trying to get away from zombie's and still get a bit of humour in the mix had me pulling an all nighter so I was definitely on to the next and the next!!
I just need to mention AGAIN it was HOT...
And Kylie Scott has been placed on my auto buy list!!
The Flesh series is one of my favorite of all times and I ALWAYS recommend!
View all my reviews