To Chuito the apartment was a self-imposed prison for a lifetime of sins. To Alaine, the girl next door, it was salvation from her overbearing, religious father.
He was a devil.
She was an angel.
Two people who should've never met, let alone become friends, but it's not until they give into the dangerous passion that's been simmering under the surface for five years that things go to hell.
On the outside, Chuito 'The Slayer' Garcia is on top of the world. He's successful. He's wealthy. He's a champion MMA fighter surrounded by friends who support him, but they don't know what he was before he came to Garnet.
A gangster.
A thief.
An addict.
A murderer.
Now his past is churning up demons he can't ignore. Chuito knows he needs to go back to Miami to end it, but there's something holding him back, a single temptation he can't resist before leaving.
Alaine.
She's the one drug he can't give up…even if it destroys them both.
"To me you're coke. Fine. Smooth. Perfectly white. Very bad for me, but so fucking sexy I don't give a shit. It's worth going down for." – Chuito Garcia
Weeeeepa!!!
That's how Boricuas do it!!!

Okay so I'm just gonna put it out there.. I might be a bit bias since I'm 50% Boricua and I could not keep the smirks or spontaneous laugh's under control while reading this book at times ESPECIALLY "Marcos Rivera's Boricua Guide to Spanish and Street Slang" because I grew up saying all the same phrases, slang's and even curses....
I abso~fucking~lutely Loved this BOOK!!!

It was heart wrenching,sexy as hell, funny, scorching H.A.W.T. and we got tons of Tino and Nova **sigh**

Ay Dios mio ~ Chuito was just so guilt ridden and haunted by his past he couldn't see himself nor allow anyone else to see him as anything other than tainted and no good!! when really he was just so loyal and protective of those he loved and respected he always took matters into his own hands and handled things the only way he knew how... with brutal violence!

Alaine was everything he thought he didn't deserve Pure, Innocent, Good !!!
He wouldn't allow himself to submit to his addiction for Alaine but couldn't manage to stay away either. For years they fed this attraction and it was so sexy to see them dance around it over and over again!!

We get to see how Chuito battled his demons with Alaine's help and everything from how he ended up in Garnet to the HEA he deserved..

There was so much to this story we got to see how deep the bond with Tino and Chuito went (Oh Yea we got tons of Tino) We got to see Nova at his finest (He is one bad-ass mofo) and we got one of the hottest blitz'd out scenes I have ever read. Boy oh Boy that paired with Chuito dirty talking Alaine in Spanish.. Shiiiitttttt ~ total panty drench-er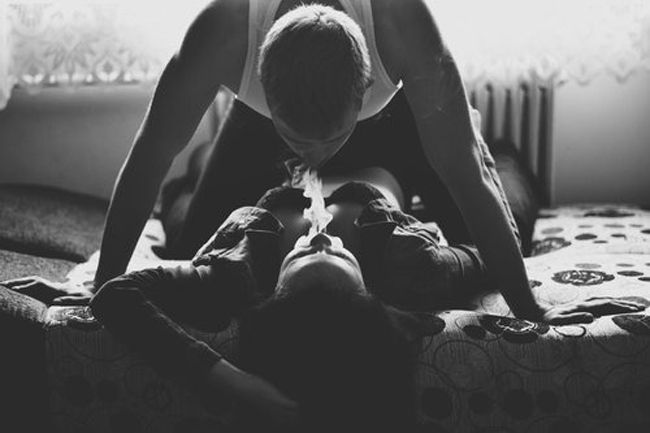 This is definitely a MUST read!!!
Sexy, full of action, funny as hell and HOT..
Now I just need Tino and Nova as soon as possible...